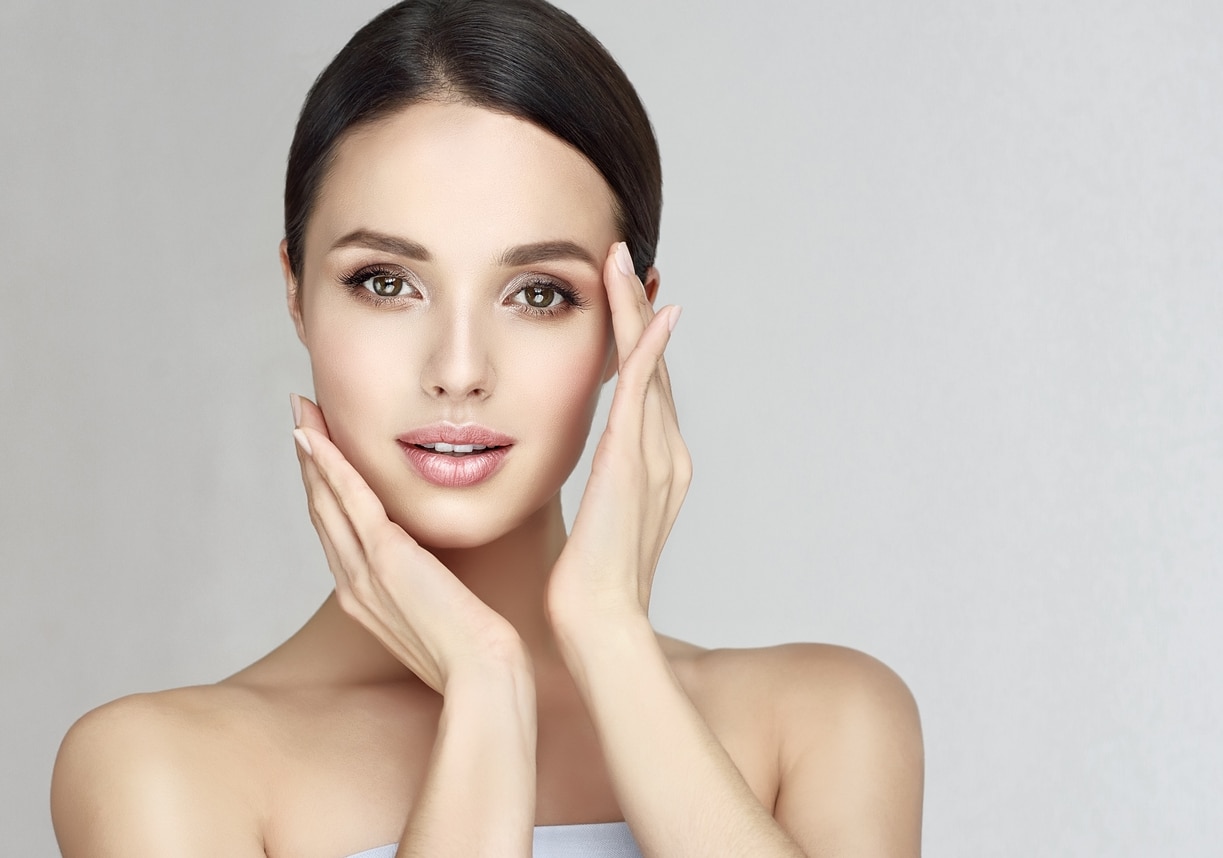 15 Jun

What Are PDO Threads? PDO Threads 101

With the sweltering summer heat in Vestavia Hills, AL, the last thing women want to do is spend time on their makeup just to sweat it all off. Instead, most women choose to rock a more natural look. Rather than digging around for traditional foundations and powdery products, they're opting for tinted moisturizers, sunscreen, and dewy lip balms. With less coverage comes more opportunity for fine lines, wrinkles, and other signs of aging to shine through during those first impression moments. 

Luckily, you can feel your best (and impress) this summer with Koch Aesthetic Dentistry. Our effective, safe PDO threads can lift and tone your face, giving you a sculpted and youthful look just in time for summer. Learn everything you need to know about PDO thread therapy and feel confident in your bare face this June!
What Are PDO Threads?
PDO threads are a cosmetic procedure that rejuvenates and lifts the skin using dissolvable polydioxanone (PDO) sutures. Biodegradable, they provide a minimally-invasive plumping function, encouraging collagen and elastin production, essential for keeping the skin young and supple. 
You can use PDO threads to treat various areas of the face and neck, including:
Marionette lines (corners of mouth to chin)
Chin
Nasolabial folds (corner of nose to mouth)
Jawline
Cheeks
Eyebrows
Forehead
To begin, your provider will apply a local anesthetic to the treatment area. Then, a fine, preloaded, needle is inserted into the skin. Your provider then removes the needle, while the PDO thread stays in place. Right after, you'll notice immediate results as the PDO threads lift and sculpt your face. As time goes on, the boost of collagen and elastin production will eventually take the place of the thread, acting as scaffolding for the surrounding skin. PDO threads are effective, non-invasive, and long-lasting!
The Benefits of PDO Threads
The list of benefits associated with PDO threads is never-ending. First and foremost, PDO threads are ideal for all ages, genders, and skin types. Beyond their inclusivity, results look natural and less dramatic than face-lift surgery, creating a universally-loved toned, perky look. Some of the top benefits include minimal downtime and affordability. Keep on reading to learn more about our favorite benefits.
Minimal Downtime
There's nothing better than heading out for your lunch break and returning with a more youthful appearance that your coworkers will surely fawn over. You can return to your routine quickly with only mild swelling or bruising. Once the local anesthetic wears off, most patients can return to social activities and work within the same day. 
Affordable
When it comes to PDO thread treatments, they are significantly more affordable than other facelift surgery. Because it can be combined with other procedures, PDO threads are the ideal solution for tightening sagging skin without breaking the bank. Whether you're looking to get a lift and a plump or get a snatched brow, PDO threads are the ultimate solution for a more youthful look.
How Long Do PDO Threads Last?
Many people choose PDO threads because of how natural they look once inserted under the skin. Target areas appear younger and rejuvenated without dramatic changes, and you can expect to see immediate results. As if that wasn't great news already, additional results will accumulate over time as the sutures dissolve and your body produces a heavier amount of collagen and elastin. 
Typically, volumization threads like those placed in and around the lips can last anywhere from three to six months. In contrast, PDO threads, a more advanced volumization threading technique, can last upwards of two years. If this sounds like a treatment you're interested in, contact Koch Aesthetic Dentistry today. We'll create a customized PDO thread therapy treatment plan that suits your needs and provides you with a  more youthful looking appearance.
PDO Threads and Beyond: Invest in your Complexion Today
There's no reason to not feel completely confident this summer! Show off your stunning complexion and younger appearance with a PDO thread treatment. This non-invasive, quick, and safe procedure will have you putting your best face forward every single day.  Our team of experts at Koch Dentistry can offer recommendations for appropriate treatments, designed just for you. For more information about PDO thread therapy, get in touch with our team!
Where Can I Get PDO Threads Near Me? Call Koch Aesthetic Dentistry!
If you're looking for PDO threads, look no further than Koch Aesthetic Dentistry. To schedule an appointment or learn more about our cutting-edge dental research, call (205) 649-7537 or get in touch with us online.