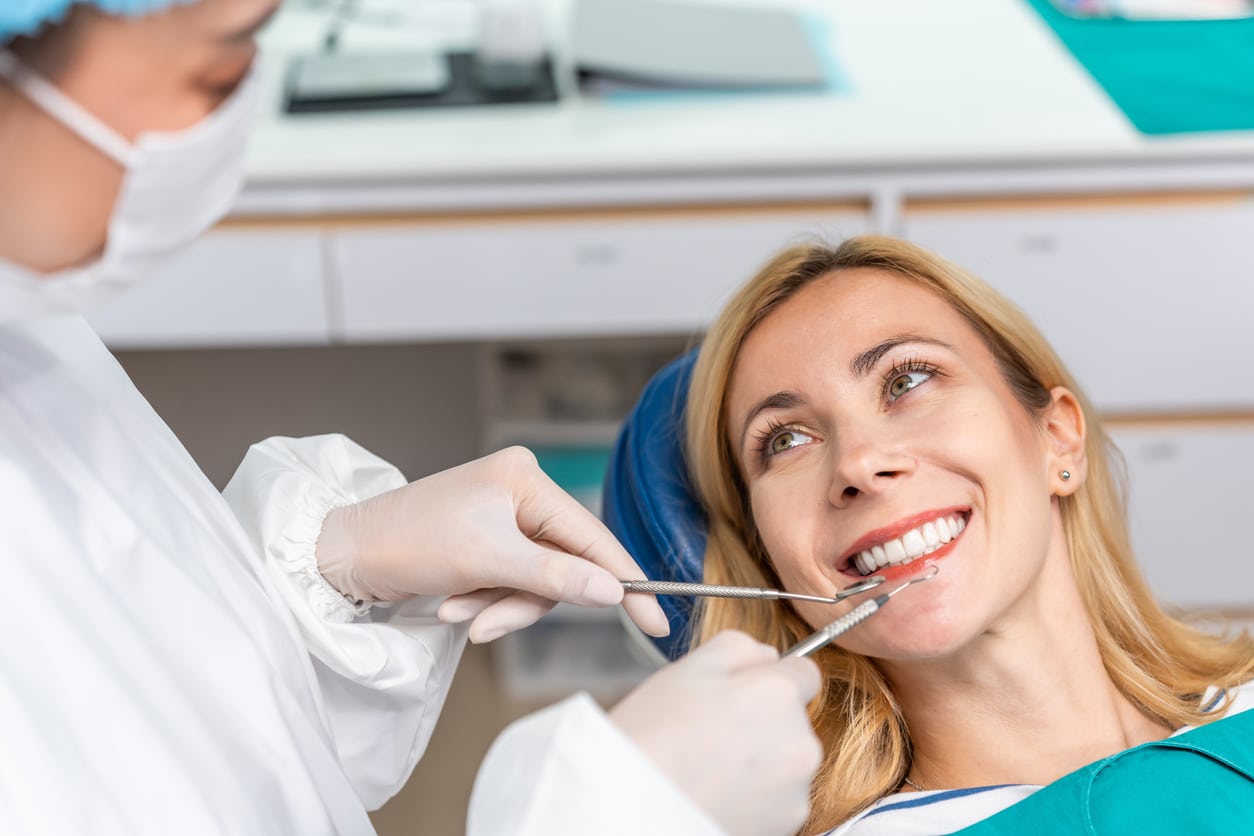 01 Mar

Quick Dental ImplantsTeethXpress: TeethXpress 101™

Our teeth contribute to many areas of everyday life, such as chewing, talking, and smiling. Many people experience the common nightmare of their teeth falling out, but for 7% of people 20 years or older and 23% of people 60 or older, that nightmare is a reality. Losing teeth inhibits the mouth's functionality, causes psychological strife, and can damage self-confidence. 

One of the most effective solutions for tooth loss is dental implants which restore aesthetics and functionality to the teeth. At Koch Aesthetic Dentistry in Birmingham, AL, Dr. Paul Koch is fully licensed and trained in providing TeethXpress dental implants, the fastest and most effective dental implant procedure. TeethXpress uses the latest technology to provide a beautiful smile in just one appointment!
What Are TeethXpress Dental Implants?
TeethXpress is the premier method to restore a smile suffering from tooth loss. This procedure involves inserting dental implants that serve as artificial tooth roots; then attaching a complete set of strong, beautiful, and natural-looking teeth. 
Regular dental implants replace one tooth at a time which is time-consuming and painful for patients, but TeethXpress can create personalized and secured sets of dentures that replace multiple teeth at once. The options for dental implant sizes include all-on-four, five, or six. Patients who receive teethXpress implants will be impressed at the difference that TeethXpress can make to their confidence and appearance.
What Are the Benefits of TeethXPress?
Besides filling missing teeth and restoring your smile, TeethXpress offers several advantages that make them superior to dentures and standard dental implants.
Quick Procedure: Dental implants may require multiple appointments to fill more than one tooth. TeethXpress is a quick process that only takes around 3-4 hours. You'll be able to return to work the very next day with a brand-new smile.
Easy Process: Dr. Koch will administer general anesthesia to all patients to make the procedure as comfortable as possible. Anesthesia allows patients to sleep peacefully through the process and then wake up with a new set of beautiful teeth.
Complete Functionality: TeethXpress functions like regular teeth, unlike dentures, meaning you can eat your favorite foods without jaw pain or other discomforts.
Long-Lasting Results: Dental implants are 99% effective for all patients and last for a long time with proper care. With teethXpress, you can expect beautiful and functional teeth for over 40 years.
 What Is the TeethXpress Process Like?
First, you schedule a consultation with Dr. Koch to determine if TeethXpress is the most suitable option for you. We'll take a cast of your teeth and use our high-tech laboratory to create a replacement set. After administering general anesthesia, Dr. Koch will remove any necessary teeth, introduce dental implants to the gums and then attach the replacement set of teeth. 
The entire procedure only takes a few short hours and is comfortable and easy for most patients.
Who Is Eligible for TeethXpress?
Those who want a more immediate solution for missing teeth will find great success with TeethXpress. Candidates for TeethXpress include:
Those missing teeth due to decay injury or disease
Those who struggle with eating tough foods
Those who lack confidence because of their smile 
Those who struggle to speak properly due to tooth loss
Those experiencing mouth pain or irritation from dentures
During your consultation at Koch Aesthetic Dentistry, we'll speak with you about your medical history, desired results, and ultimate goals for your teeth. Afterward, we'll determine if TeethXpress or another dental implant procedure is right for you. Schedule your consultation today by calling (205) 729-7785.
Why Choose Koch Aesthetic Dentistry for your TeethXpress Procedure?
At Koch Aesthetic Dentistry, we take pride in our dedicated dental services to the Birmingham region. Dr. Koch has expertise, experience, and ingenuity when working and provides personalized treatments for each patient. You'll feel comfortable and relaxed in our spa-like office.
We are a certified TeethXpress provider fully qualified to carry out the procedure safely. You can feel confident that you're in the safest hands with Dr. Koch and our highly skilled team of dental professionals.
Call Koch Aesthetic Dentistry to Schedule Your TeethXpress Procedure Today!
Find confidence in your smile again with the life-changing capability of TeethXpress Dental Implants. At Koch Aesthetic dentistry, you'll feel welcomed in our relaxing atmosphere, you're in the best care with our team. 
Dr. Koch works closely with each patient to create a specialized treatment plan and provide the most effective care. To learn more about TeethXpress, contact our office online or give us a call at 205-729-7785. Your brand-new smile is only an appointment away!