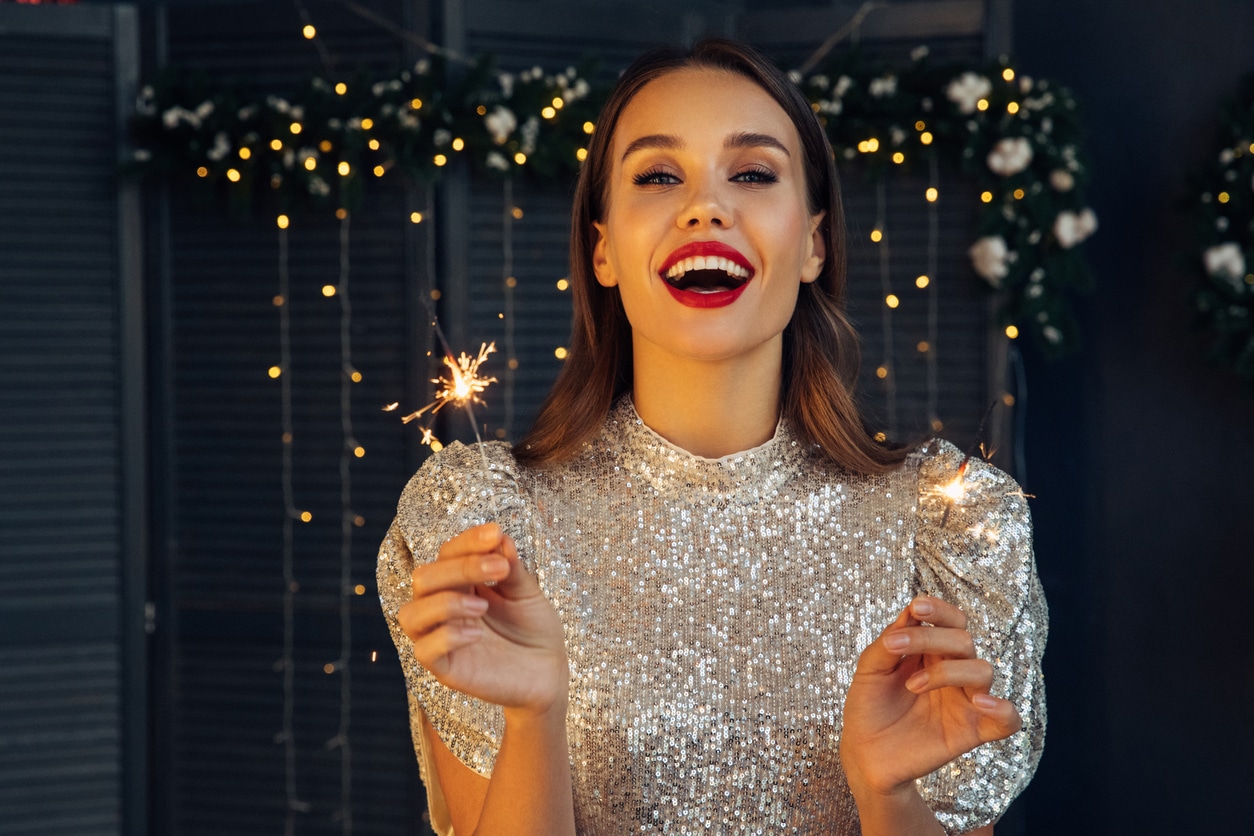 15 Nov

Feel Your Best This Holiday Season with A Smile Makeover

During the festive season, there are a multitude of holiday parties, family gatherings, and new year celebrations. Many of us prepare with new outfits, home renovations, and skincare treatments so we can feel our best. But, even with our best efforts, the appearance of our smile can impact our confidence and self-esteem. Whether you suffer from discolored and crooked teeth, receding gums, or chipped teeth, your smile can certainly dampen your holiday cheer. 

Luckily, a smile makeover can restore and rejuvenate your pearly whites! Each makeover at Koch Aesthetic Dentistry is customized and unique to your desired results. In preparation for the most wonderful time of the year, learn about our smile makeover and how to feel your best from the experts at Koch Aesthetic Dentistry.
What is a Smile Makeover?
A recent study shows 3 in 5 adults don't like their smile. At Koch Aesthetic Dentistry, our smile makeover package is designed to help reverse these statistics so that our clients always smile when they look in the mirror. 
The makeover package includes a variety of cosmetic and restorative procedures designed to enhance your confidence, boost your oral health, and achieve an award-winning smile. A typical makeover could consist of procedures such as: 
Browse our smile gallery to discover before and after photographs of our previous smile makeovers, and discover the various options available for you.
Benefits of Smile Makeovers Before the Holiday Season
Enjoy family photos for years to come and feel like a million bucks for upcoming festivities—and beyond. There are many benefits of stopping by our cosmetic dental practice at any point during the year; however, they're great for a pre-holiday treat. 
Benefits of completing a smile makeover include:
Increased confidence and self-esteem
A brightened smile
Resolved complicated dental issues, such as cracked/chipped teeth.
Achieve Your Best Smile This Holiday Season
Before your smile makeover, Koch Dentistry uses advanced aesthetic technology to preview your smile after treatment. Koch can also make personalized recommendations based on these previews that match your desired results. With our preview technology, you can feel confident and excited about your upcoming smile makeover and minimize any anxiety you may have about the process. From teeth whitening to dental crowns to gum recontouring, our customizable smile makeover can boost your confidence—just in time for holiday parties and festivities. 
With decades of experience providing dental care to customers around Birmingham, Koch Dentistry is built upon a reputation of excellence. Led by Dr. Paul Koch, who has two decades of experience in dentistry, our team is well-equipped to carry out a range of cosmetic procedures designed to transform smiles and elevate your confidence.
Top-Rated Aesthetic Dentistry in Birmingham, AL
Feel your best this holiday season with Koch Aesthetic Dentistry. Our customizable smile makeover can transform your appearance, boost confidence, and heal dental ailments. Call us at (205) 649-7537 or contact us online to begin your journey toward a better smile!